Redefining How Coastal Real Estate is Bought and Sold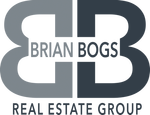 Brian Bogs Real Estate Group
The real estate industry continues to evolve, and I pride myself on being on the cutting edge, finding new ways to work with clients to achieve their real estate goals.
My real estate experience coupled with insight of industry trends ensures that I stay one step ahead of other realtors.

Perfect Home Finder
Buying a home? Why not take a few minutes to fill out a form to describe your 'dream' home and see if we can't find a matching property?

Buyer & Seller Guides
No matter what your real estate goals are, we've got exclusive tips and extensive industry knowledge you can immensely benefit from!

What's My Home Worth?
Want to know what your home is worth? Let our experts prepare a free home analysis for your City area home! Just fill out our form!
FEATURED PROPERTY
1803 Florida St, Huntington Beach




Testimonials
"Brian sold me the Huntington Beach property when I was living in CA. After hearing what I was looking for and my budget, the first home he showed me was the one I ended up purchasing. Working with Brian throughout the closing process was a breeze."
Scott and Diane Kelly
"The reason I decided to go with Brian was because the first time we spoke he was able to rattle off the 3 or 4 homes in the area that sounded perfect. He knew the market well. We were very pleased with our service and experience with Brian"
LeeAnn Marshman
"Brian was so great to work with!His expert knowledge, complete availability, and real-time approach to EVERYTHING made the entire process unbelievably easy.I can not recommend him highly enough."
Michelle