BE KIND TO ANIMALS WEEK 2020
THE PERFECT TIME TO SHOW YOU CARE!
In 1915, the American Humane Association launched "Be Kind To Animals Week" to encourage compassion toward all animals. Now, more than 100 years later, we still come together as a nation each May to honor the animals that share our homes and our planet, to promote kindness, and to help abolish animal cruelty, neglect and suffering. It's a wonderful time to stop, reflect & consider how we can work collectively for a more humane world.
At German Shepherd Rescue of Orange County, we practice compassion for animals every day. Our amazing team of volunteers works tirelessly to rescue beautiful German Shepherd dogs from dire situations. Each year we offer safe haven for more than 400 dogs who have no where to turn and no one to depend on. This endeavor requires a tremendous, synchronized effort by many devoted animal lovers who simply refuse to give up on dogs that others have forgotten. Day in and day out, 365 days a year, we provide care, comfort & hope, thanks to the support and generosity of fellow animal lovers. Like you!
Currently, GSROC has more than 70 beautiful shepherds in our care, each with a sad story of loss or abandonment to tell. These deserving dogs are counting on us while they eagerly await adoption.
TECATE was found wandering alone on the streets of Tijuana. She was emaciated, dehydrated and full of fleas. She was so anemic, she required a blood transfusion. Tecate is somewhat shy around new people until she knows she can trust them. We shudder to imagine what she endured while trying to make it on her own. Now, safely in our care, she is looking for someone kind to love her.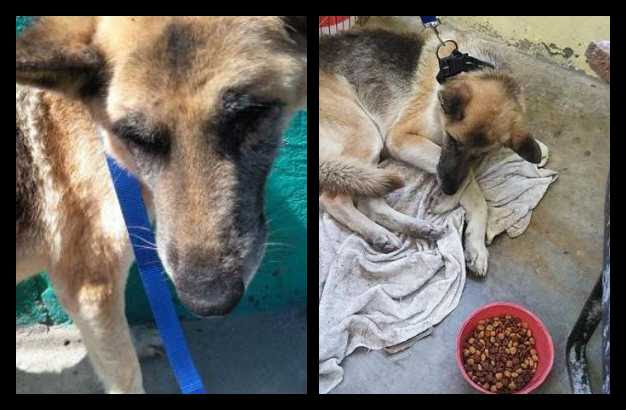 Roku was found on a busy Los Angeles freeway by some Good Samaritans. Clearly terrified, he was in immediate danger of being hit by a car. Just one false move, and his life would have ended. His rescuers worked as a group to slow traffic and lure him into a waiting car. With no collar, tags or microchip, Roku had nowhere to turn so he came to GSROC. Many of the local animal shelters are not accepting stray dogs at this time due to limited staff and hours as a result of Covid precautions. Roku is a strong and happy boy who deserves a special family.
Your support during this difficult time in our nation's history is critical for our continued hard work on behalf of the dogs that need us. The health crisis forced us to cancel our annual Spring fundraiser, so donations are needed more than ever. Your tax-deductible gift in any amount will allow us to provide housing, veterinary care, meals and training for dogs that have no one else to count on. All donations are appreciated because they come from the heart!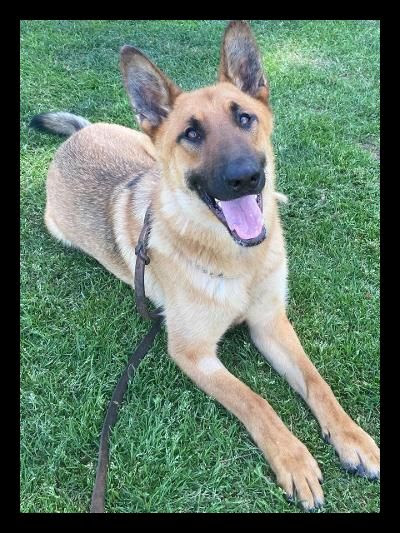 CLICK HERE TO MEET MORE AVAILABLE DOGS 
CLICK HERE TO DONATE TO THE GERMAN SHEPHERD RESCUE OF ORANGE COUNTY