Being proactive when it comes to your home's maintenance can save you time and money, and it makes sense to do it when you're more likely to be outdoors in the comfortable summer months. Here are five areas of your house that are most important to keep updated.
1. Windows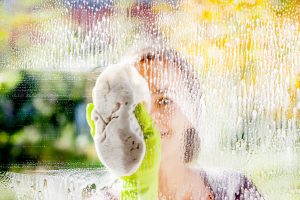 Start by cleaning the exterior of your windows with hot soapy water and a sponge or squeegee. If you'll need a ladder, make sure to review safety guidelines.
While you're washing, inspect each window pane for cracks. Double or triple glazed windows with damaged seals or cracks may need to be replaced. Think back: Have your windows had excessive condensation inside through the winter and spring? That's another sign that the seal might have been compromised and that your window might need to be replaced.
You'll also want to inspect caulking and weatherstripping around your windows. Recaulk any spots where the caulk is loose or chipping away, or consider applying new caulk for a tight seal. Summer is a perfect time to do this because the warm temperatures and low humidity will help the caulk set perfectly.
Finally, wash window screens and replace any screens that have rips or holes.
2. Roof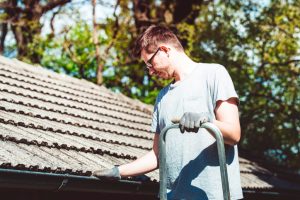 Visually inspect your roof every summer for missing or broken shingles, shakes and panels. Again, if you'll be using a ladder and climbing up to your roof, make sure you follow safety guidelines. If you have any concerns about using a ladder or moving around on your roof, or if you're unsteady on your feet, call your roofing company. Most roofers will make inspections and do basic maintenance for you.
While you're up on your roof, you'll also want to check flashing and seals around vents, chimneys and skylights. Apply caulk around any areas that haven't been re-sealed in the past year.
Algae and moss can plague even new and well-maintained roofs. Apply a moss killer designed for roofs or install zinc strips that can help keep algae and moss from taking hold.
Your gutters should be cleaned and checked for holes or other damage. Look for water stains around your gutters and downspouts that indicate a problem.
3. Exterior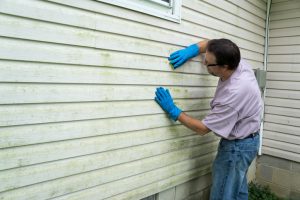 Check high and low over your exterior and look for holes, gaps and cracks in your siding. It's less expensive to replace siding that is just starting to deteriorate than to wait until it's broken down completely and impacted your home's structure, insulation and inside walls.
While you're walking around your home, look for any signs of pests. Termites and carpenter ants can be devastating to your home's structure, while ants and wasps can be a nuisance and cause minor damage to your home's exterior. Check vents and crawl-space access doors to make sure rodents and other wildlife can't get in.
4. Foundation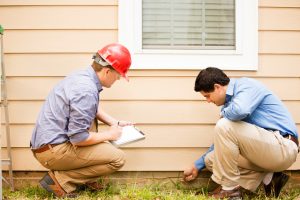 Check your foundation for any cracks and signs that there has been a leak, such as water stains. Any small cracks can be repaired, but larger cracks should be inspected by a pro. Once you repair small cracks, re-seal the foundation with a good waterproof masonry sealer.
Pull out any larger plants growing close to your home that might impact the foundation. Besides the risks of roots growing into your foundation, watering plants close to your home can cause water to pool around the foundation and lead to damage.
5. Heating and Cooling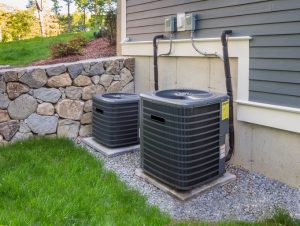 You're going to want to make sure your air conditioning is ready for the heat ahead, so replace filters and remove and clean your unit's fan and condenser. Make sure you turn off power to the unit before you tackle any work.
At the same time, your furnace should be checked and readied for use again at summer's end. Vacuum out the burner and blower cavities, and vacuum and brush the blower blades. Change the filter so the furnace is all ready to go when it's time to turn it on again.
Your home is a big investment, and it's important to keep it in good "health." Spend some of your summer days inspecting and making minor repairs and you'll reduce your chances of needing a big repair later.