Want to get more bang for your buck when selling your luxury home? Explore a couple of additions and improvements that have been shown to be the most profitable in luxury homes.
When it comes time to sell your luxury home, you want to ensure you're receiving the biggest bang for your buck. Typically this means making sure that any additions and improvements made to your home are ones that have the best odds of being profitable. With that in mind, let's explore a couple of additions that have been proven to be the most profitable in luxury homes.
If your home lacks a true family room or has one that can be spruced up, this is a great way to not only bring the family together but also get a nice return by adding some additional resale square footage.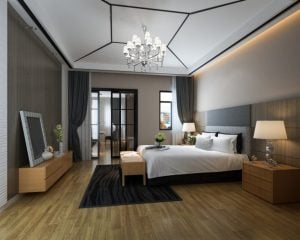 Is your luxury home a single story residence? Why not consider adding another floor to it? To be competitive in today's market, a two-story home is practically a requirement. This may likely include having the aforementioned family room on the first floor and a luxurious master suite on the second. With the additional floor, it's almost like having a blank canvas full of different ideas you can entertain and implement that will help to give your home a profitable edge if and when it comes to sell. An additional bedroom or two for guests or growing families, a home office space with all of your necessary items to get work done, the options are virtually limitless.
For some extra living space, you may wish to consider adding a deck or patio to the home. Buyers are really big on outdoor spaces and with the right deck addition, your home will essentially become a paradise of entertainment. With a return on investment of just over seventy percent, it's a profitable addition that will definitely attract the attention of buyers that like to host their own al fresco get-togethers.
The next one is one that you may be quite familiar with, and that's a kitchen remodel. Perhaps best of all, it's a remodel that doesn't have to be elaborate as you might think. As opposed to a full kitchen remodel, a minor remodeling involving something such as replacing appliances for newer ones, swapping a countertop for one with natural stone or granite can result in great resale perks.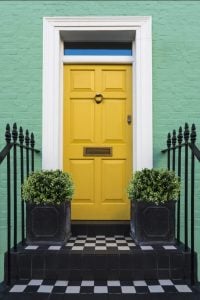 Looking for something quick yet effective? Let's use the front door. Considering it's one of the first things you and your guests will see each and every time you walk into the home, it's something that could use a replacement. Plus, the entry door will also be one of the first things a buyer will notice as they walk inside the prospective home they intend to purchase. This replacement won't take very long and can be completed during the afternoon.
No home improvement and resale value guide would be complete without the mentioning the possibilities available by choosing to upgrade and modernize the bathroom. You may not see the significant return on investment like with some of these aforementioned upgrades like the deck addition, but a larger or modernized bathroom will certainly have its perks among certain buyers.