Multiple Offers
It is not uncommon for homes marketed FOR-SALE to procure 5, 10, 15, or even more offers to purchase within a few days of coming on the market.
Charity auctions can be very entertaining. There is always something that nearly everyone wants. An Italian villa, a gourmet chef for a week, a ski chateau in the Rocky Mountains, all garner plenty of attention. After scouring all the details, attendees strategize and settle on their maximum bids. The auctioneer starts the bidding low to capture everyone's attention. Paddles are eagerly raised one after the other. There is so much interest that the auction transforms into a bidding war. The value soars upward until it finally slows, and a winning bidder is revealed. The final price is typically a lot more than many of the bidders were originally willing to pay.
That in essence is what is occurring daily in the real estate trenches. Homes that hit the market are instantly greeted with plenty of buyer interest and a stream of showings. In no time multiple offers follow. Buyers are pitted against each other and a bidding war develops. Countless buyers offer the full asking price, only to receive a counter offer that asks them to come back with their highest and best offer to purchase. Yes, in many cases that means that a buyer must be willing to pay higher than the asking price to be the winning bidder. Many homes ultimately sell for more than their asking prices.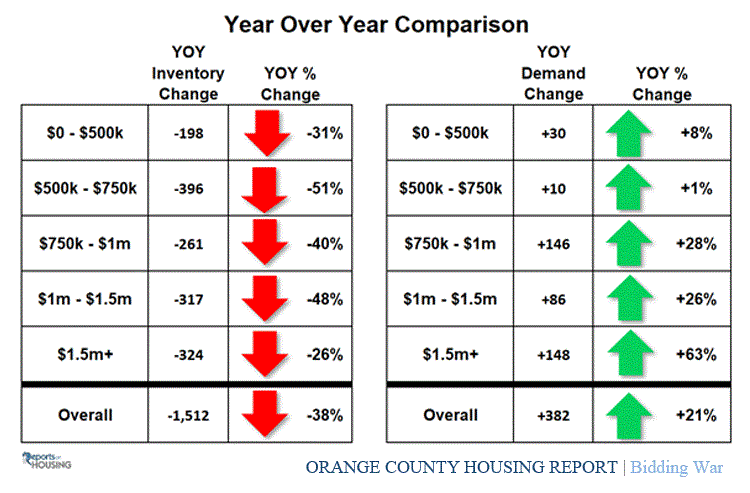 Excerpt taken from an article by Steven Thomas.