A Rising Inventory
After continuously dropping since last October, the active listing inventory rose by 6%.
There have been years where sunny Southern California sees very little rain. Sometimes those years accumulate, and the drought becomes severe. Unfortunately, this February was the driest February on record, dating back 127 years. Southern California only received a "trace" of rain. Normally it rains nearly 4 inches during the shortest month of the year. When it finally did rain on March 3rd, the precipitation was a welcome relief.
The supply of available homes has been experiencing its own severe drought, dropping to levels not seen since records were properly maintained. At this point, any additional FOR-SALE signs hammered into the ground is a welcome relief. In the past two weeks, that is precisely what occurred in Orange County. The active listing inventory rose for the first time since last October, rising from 2,240 to 2,384 homes. The addition of 144 homes was the largest increase since May of last year.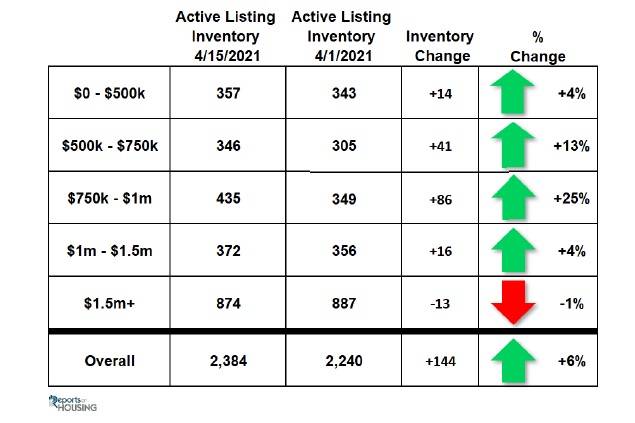 Excerpt taken from an article by Steven Thomas.