Top 5 Housing Trends
With nearly half of 2021 in the rearview mirror, there are noticeable trends that have developed.
It seems as if everyone has an opinion about the future of the housing market. "It's a bubble." "The market has peaked." "I am going to wait for values to come crashing down." "Housing will continue to be hot for a very long time." In the end, there is way too much noise that is not supported by facts, ignoring the data. It is time to step aside from the uproar and look at the trends that have surfaced in 2021.
The number of available homes to purchase is finally starting to rise.
Demand, the number of new escrows over the prior month, is on the decline after reaching a peak in early spring.
Closed Sales are at its highest level since 2005.
Fewer homeowners are opting to list their homes for sale.
Pressure is building for mortgage rates to rise, which will impact affordability and demand.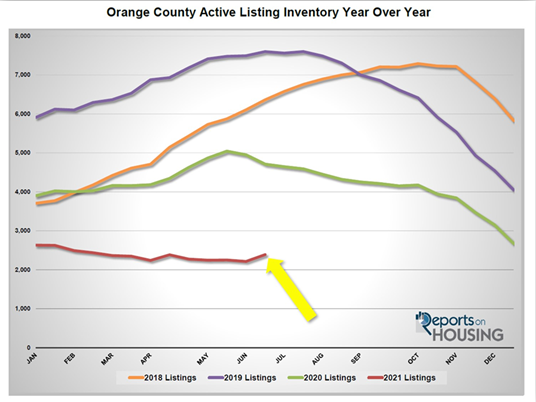 Excerpt taken from an article by Steven Thomas.