The Coming Change
The sharp rise in mortgage rates from 2.65% during the first week of January to 3.09% today is just the beginning of rising rates.
The Los Angeles Lakers reached the playoffs 10 years in a row between 1995 and 2004. They hoisted the Larry O'Brien Championship Trophy three times between 2000 to 2002. The team was stacked and included Kobe Bryant, Shaquille O'Neal, Derek Fisher, and Rick Fox. What happened in 2005? Shaquille O'Neal was traded to the Miami Heat and Derek Fisher signed as a free agent with the Golden State Warriors. The Lakers won only 34 games and missed the playoffs for the first time in 11 years. In sports, phenomenal teams do not last forever.
Housing is in the midst of its own playoff run and has been a Hot Seller's Market since June of last year, 9-months straight. It is the longest since the 16-month streak that ran from March 2012 through July 2013. What happened in the summer of 2013 to end the run? The market decelerated because of higher mortgage rates.
In 2013, there was very little supply and low mortgage rates were juicing demand. Doesn't that sound familiar? A low supply and a truck load of demand? The difference between 2013 and 2021 is that the supply of available homes to purchase today is even lower and demand is a bit higher due to even lower mortgage rates.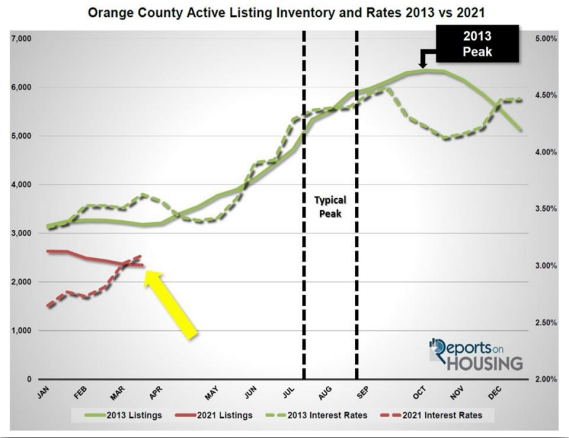 Excerpt taken from an article by Steven Thomas.